2010 : musique et découvertes
Et voila. 2010 se termine. Et comme à chaque fin d'année, il est l'heure de passer aux bilans. Entre surprise, déceptions et (re)découvertes, voici donc la liste des trucs qui nous ont faire réagir, vibrer et ennuyer en 2010. On espère vous en avoir fait profiter !
Les concerts de déglingos
Soap&Skin à l'Alhambra
Ben Mazué et Hocus Pocus à la Cigale
Benjamin Biolay au Casino de Paris
Atari Teenage Riot au Festival de Dour
Cheers + Kitsch Device à la Transistor Party #1
The Dead Weather au Bataclan
Born Ruffians à la Maroquinerie
Clues à la Maroquinerie
The Black Keys aux Eurockéennes
Jonsi au Bataclan
The Bloody Beetroots & le Death Crew 77 aux Eurockéennes
Liars à la Maroquinerie
The Drums à la Cigale
The Wombats au Point FMR
FM Belfast à la Machine
Nos chouchous
The Bewitched Hands
Lilly Wood and The Prick
Gush
Puggy
Roken Is Dodelijk
Le Prince Miiaou
FM Belfast
baden baden
La Maison Tellier
Nos confirmations
Eels
LCD Soundsystem
Coming Soon
Success
Skip the Use
I AM UN CHIEN !!
Adam Kesher
Nos découvertes
Toybloid
Cheers
Sexy Sushi
Cheval Blanc
Vismets
Ben Mazué
Rococo
Young Man
Képzelt Város
The Psychedelic Crippled Head
CHEW LiPS
Ornette
Misteur Valaire
Applause
The Chap
Namasté
Nos albums préférés
My Beautiful Dark Twisted Fantasy de Kanye West
in F de Arandel
Is there anybody here de Cheers
My Father Will Guide Me Up a Rope to the Sky de Swans
Stridulum II de Zola Jesus
Mines de Menomena
La demo de Pyjama
Gorilla Manor des Local Natives
Nos conneries
L'album en téléchargement illégal d'Hanna
Les SK*wat Sessions en soutien à Jeudi Noir
P20RIS
Le concert de Saez qu'on n'a pas vu
Le compte rendu à quatre mains de Muse au Casino de Paris
Nos rencontres cools
Les Rois de la Suède dans leur studio D.I.Y.
Virginie Berger de Don't believe de hype
Albin de la Simone et Jipé Nataf dans un aftershow à l'ancienne dans un bar parisien
Yules : de la session acoustique au clip en 3D chez MK2
Caroline Loeb en session acoustique après qu'elle ai vu mon appel sur un article
Marcella Puppini et ses sisters
Yann Tiersen qui nous reçoit chez lui, faisant semblant de pas voir à quel point on est impressionné
La rencontre inattendue avec The Hives après un concert de malade sous l'orage aux Eurockéennes
Boire un verre au bar de la Flèche d'Or avec Johnny Borrell un soir d'été
Une interview de dernière minute de la légende Marcus Miller
Discussion bourrée avec Brent DeBoer de The Dandy Warhols
Un bisou de Jacob de The Drums après la Cigale
Ce qui nous a gavé
Alice Lewis à la Flèche d'Or
Les Beatles qui arrivent en fanfare sur Itunes
Le lapin posé par Soan
Le retour de Florent Pagny
Les tops et les bilans de fin d'année
Solidays, toujours aussi bordéliques et de plus en plus commercial
Katerine
Noir Désir débranché après 10 ans de coma
Les autres trucs cools
Noir Désir débranché après 10 ans de coma
Tous les copains RP qui ont trouvé un (autre) boulot (Lucie, Damien, Rachel, Julien…) où ils vont gagner en plus de sous pour payer encore plus de coups
Les soirées blogs qui finissent de plus en plus tard et de plus en plus arrosées
Le road trip Paris-Lille-Paris pour aller voir Puggy
Le pic-nic We Pop avec tous les copains blogueurs ou pas
Dour Fucking Festival. Le meilleur festival du monde ever
L'ouverture au public de Noomiz
Le weekend à Madrid sous couvert d'aller voir Eels en concert
On n'en a rien eu à foutre
La mort de Patrick Topaloff
L'oscillation du thermomètre et du classement Wikio
L'investissement d'Orange dans Deezer
Sexion d'Assault et les pédés
Best of videos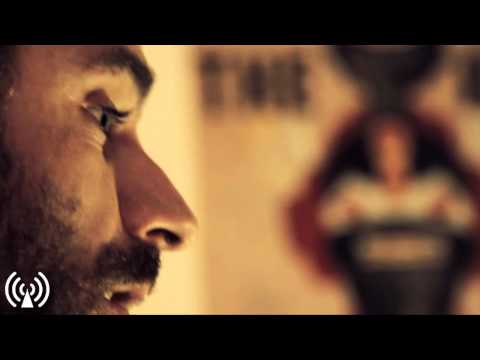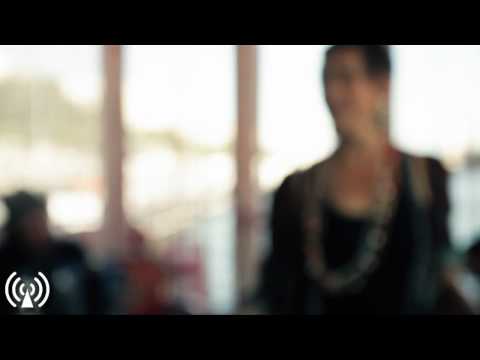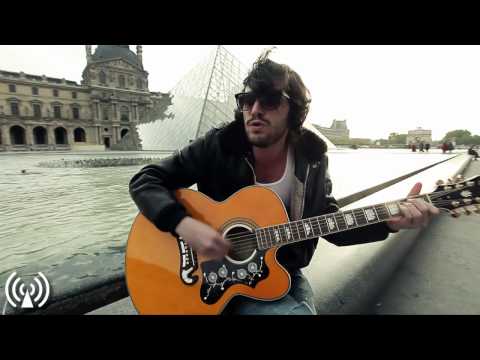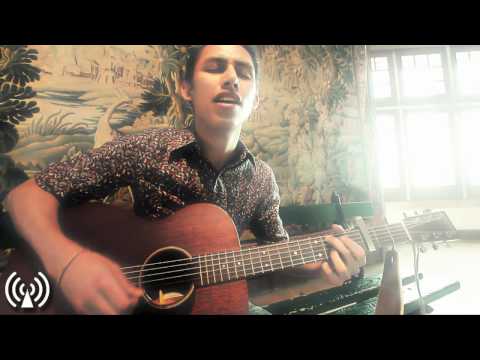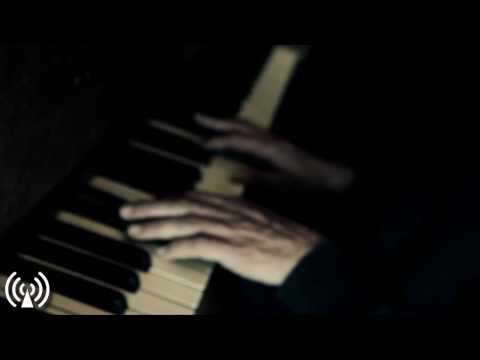 Ce qu'on attend en 2011
Cheers à l'Olympia
La rumeur est vraie, Moriarty is back.
Radiohead sort un nouvel album !
Les nouveaux albums d'Ace of Base et d'Aqua (WTF again)
Une nouvelle version de Facebook pour faire des trucs trop cools
On a peur de ce que ça va donner
Les albums à venir des Foo Fighters, de U2, Beastie Boys, R.E.M., Death Cab for Cutie, The Strokes, Beady Eye, Cake, Portishead, Red Hot Chili Peppers, etc.
Catégorie :
(re)Découvertes
Artiste(s) :
AaRON
,
Ace of Base
,
Adam Kesher
,
Albin de la Simone
,
Alice Lewis
,
Applause
,
Aqua
,
Arandel
,
Atari Teenage Riot
,
Baden Baden
,
Beady Eye
,
Beastie Boys
,
Ben Mazué
,
Benjamin Biolay
,
Born Ruffians
,
Cake
,
Caroline Loeb
,
Cheers
,
Cheval Blanc
,
Chew Lips
,
Clues
,
Coming Soon
,
Damien Saez
,
de U2
,
Death Cab for Cutie
,
Death Crew 77
,
Eels
,
FM Belfast
,
Foo Fighters
,
Gush
,
Hocus Pocus
,
I Am Un Chien
,
Johnny Borrell
,
Jónsi
,
JP Nataf
,
Kanye West
,
Képzelt Város
,
Kitsch Device
,
La Maison Tellier
,
LCD Soundsystem
,
Le Prince Miiaou
,
Les Rois de la Suède
,
Liars
,
Lilly Wood and The Prick
,
Local Natives
,
Marcella Puppini
,
Marcus Miller
,
Menomena
,
Misteur Valaire
,
Moriarty
,
Muse
,
Namasté
,
Noir Désir
,
Ornette
,
Patrick Topaloff
,
Philippe Katerine
,
Portishead
,
Puggy
,
Pyjama
,
R.E.M.
,
Radiohead
,
Red Hot Chili Peppers
,
Rococo
,
Roken Is Dodelijk
,
Sexion d'Assault
,
Sexy Sushi
,
Skip The Use
,
Soan
,
Soap&Skin
,
Success
,
Swanns
,
The Bewitched Hands
,
The Black Keys
,
The Bloody Beetroots
,
The Chap
,
The Dandy Warhols
,
The Dead Weather
,
The Drums
,
The Hives
,
The Psychedelic Crippled Head
,
The Puppini Sisters
,
The Strokes
,
The Wombats
,
Toybloid
,
Vismets
,
Yann Tiersen
,
Young Man
,
Yules
,
Zola Jesus
Salle(s) :
Bataclan
,
Casino de Paris
,
Cigale
,
Flèche d'Or
,
La Machine du Moulin Rouge
,
Olympia
Evenement(s) :
Eurockéennes de Belfort
,
Festival de Dour
,
P20RIS
,
Pic-Nic We Pop
,
Solidays
,
Transistor Party
Production(s) :
3eme Bureau
,
Barclay
,
Cinq7
,
Cooperative Music
,
Deezer
,
Disque Primeur
,
Ephélide
,
In finé
,
Ivox
,
Jive Epic
,
Kitchen Music
,
Mercury
,
Naive
,
Noomiz
,
Orange
,
Universal Music
,
Warp
Ville(s) :
Belfort
,
Dour
,
Madrid
,
Paris