Gagnez des places pour The Vaccines le 9 mars au Nouveau Casino
Cette semaine, c'est les vacances, donc les salles aussi se mettent au vert. On a quand même deux trois incontournables, comme Cold War Kids ou Noah & the Whale mais Le Transistor voit plus haut, plus fort, plus loin ! Et oui, on vous fait gagner des places pour The Vaccines le 9 mars au Nouveau Casino.
Lundi, c'est la fête des amoureux… Ca a pas des masses inspiré les programmateurs, donc à part PJ Harvey à la Maroquinerie, y'a rien. Et en plus, c'est une soirée privée ! La mythique Polly Jean est une invitée de la Deezer Offline. Arf ! on se réfugiera à l'International voir Arpad Flynn.
Mardi, c'est hip hype hipster ! Les ravageurs Cold War Kids viennent présenter leur nouvel album, Mine Is Yours, au Bataclan. Funeral Party, les nouveaux Killers, sont à la Marock. La ravissante Nadeah au Salon Musical St Eustache. Et à l'Espace Jemmapes, c'est le dernier soir des Flow, à ne pas louper ! Sinon, à l'Inter, faites confiances à Dirrty Music pour vous guider.
Mercredi, ça déménage ! Enfin, à part au Café de la Danse, parce qu'on risque de ronfler avec Noah & the Whale. A la Flèche d'Or, vous risquez un coup de cœur : The Phoenix Foundation, Alexandre Kinn, Weekend et Frank!!! Sinon, soirée moustache à la Marock avec Deaf Rock Records qui fête ses 2 ans ! au programme : Plus Guest, Colt Silvers (qu'on avait interviewés), Electric Suicide Club et 1984. Et au Nouveau Casino, c'est la Custom avec Alex Winston, Grouplove et We are ENFANT TERRIBLE !
Jeudi, on sort ou pas ? Au Nouveau Casino, y'a Men. A l'Alhambra, Iron & Wine fait souffler une douce brise. Au Point FMR, les fans du Velvet vont voir Disappears. Plus hard, The Qemists sont en live à la Machine. A la Marock, c'est soul avec Lee Fields and The Expressions. A la Fleche d'Or, souffle un vent de multi-culturalisme pour fêter la sortie du premier album de HK & les Saltimbanques. Au Social Club, c'est l'évènement avec Fatboy Slim. Mais à l'Inter, c'est la Noomiz International Party avec Christine & the Queens, Andromakers et Franz Is Dead.
Vendredi, ça se bouge. A la Machine, c'est soirée Electrochic avec Alan Braxe, Lone John and The Dukes et Arnaud Diaz. Au Point FMR, le Club Folamour invite Tsugi, au programme : Unison, La Sera (Katy Goodman des Vivian Girls) et Suuns. Au Scopitone, allez encourager Destin et First Live Ever. A la Flèche d'Or, c'est les Inrock Indie Club avec The Joy Formidable, The Dodoz, Divine Paiste et The Airborne Toxic Event. Et à l'Inter, la Bam Bam Jam vous invite à découvrir Hypo + EDH et Big Daddy's Dead.
Samedi, les Nuits de l'Alligator commencent ! Alors certes, y'a Hot Chip à la Machine et Crystal Fighters au Point FMR. Oui, y'a une soirée dédiée à Success à Mains d'œuvres et le Freddy Cole Quartet au New Morning. Oui, je sais qu'il y a une Route du Rock Session à la Flèche d'Or avec Dean Wareham qui joue Galaxie 500, Tu Fawning et Ringo Deathstarr… Mais c'est à la Marock que ça se passe avec June & Lula, Michael Rault et Arlt.
Dimanche, les Nuits de l'Alligator continuent à la Marock avec Laura Veirs & The Hall of Flames, Caitlin Rose et Youri Blow. Et à l'Inter, y'aura Spacegirl and the Cowboy, Swann et Rover.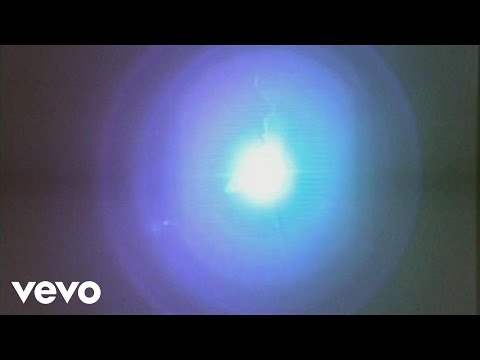 Et pour gagner des places pour le concert de The Vaccines au Nouveau Casino le 9 mars, dites-nous sur le wall Facebook du Transistor quelle est la meilleure méthode selon vous, pour vous détendre.
La manip est simple :
1 Se créer un compte sur Facebook – comment ça c'est déjà fait ?
2 Devenir fan du Transistor – donc ça aussi c'est réglé !
3 Postez sur le wall du Transistor votre méthode infaillible pour vous détendre.
Le gagnant sera choisi suivant l'originalité, l'humour – n'hésitez pas à poster clip ou photo ! Pour apprendre à nous connaître et donc mieux pouvoir nous soudoyer, vous pouvez nous suivre sur twitter : @zikomagnes et @benjaminlemaire. Le concours se finit le vendredi 18 février à 23h59.
Remerciements : Laure (Alias)
Catégorie :
Près de chez toi
Artiste(s) :
1984
,
Alan Braxe
,
Alex Winston
,
Alexandre Kinn
,
Andromakers
,
Arlt
,
Arnaud Diaz
,
Arpad Flynn
,
Big Daddy's Dead
,
Caitlin Rose
,
Christine and the Queens
,
Cold War Kids
,
Colt Silvers
,
Crystal Fighters
,
Dean Wareham
,
Destin
,
Disappears
,
Divine Paiste
,
Electric Suicide Club
,
Fatboy Slim
,
First Live Ever
,
Flow
,
Frank!!!
,
Franz is Dead
,
Freedy Cole Quartet
,
Funeral Party
,
Galaxie 500
,
Grouplove
,
HK & les Saltimbanques
,
Hot Chip
,
Hypo + EDH
,
Iron & Wine
,
June & Lula
,
La Sera
,
Laura Veirs
,
Lee Fields and The Expressions
,
Lone John and The Dukes
,
Men
,
Michael Rault
,
Nadeah
,
Noah and the Whale
,
PJ Harvey
,
Plus Guest
,
Ringo Deathstarr
,
Rover
,
Spacegirl and the Cowboy
,
Success
,
Suuns
,
Swann
,
The Airborne Toxic Event
,
The Dodoz
,
The Joy Formidable
,
The Phoenix Foundation
,
The Qemists
,
Tu Fawning
,
Unison
,
We are ENFANT TERRIBLE
,
Weekend
,
Youri Blow
Salle(s) :
Bataclan
,
Café de la Danse
,
Espace Jemmapes
,
Flèche d'Or
,
International
,
L'Alhambra
,
La Machine du Moulin Rouge
,
Le Social Club
,
Mains d'Oeuvres
,
Maroquinerie
,
New Morning
,
Nouveau Casino
,
Point Ephémère
,
Salon Musical de St-Eustache
,
Scopitone
Evenement(s) :
Bam Bam Jam
,
Custom
,
Dans la Bulle de
,
Inrocks Indie Club
,
Noomiz International Party
,
Nuits de l'Alligator
,
Route du Rock Session
,
Soirée Dirrty Music
Ville(s) :
Paris