Si à 40 ans t'as jamais assisté à un pique-nique We Pop alors t'as raté ta vie (©SM). Et surtout ce week-end t'as raté Eldia, Minor Sailor, Lilly Wood and the Prick, Bertrand Belin, I love my Neighbours, La Maison Tellier, La Fiancée, Michael Clément, Candy Clash, Puggy, Amber and the Dude, Adanowsky, Gush mais aussi des dizaines de blogueurs comme celui là, celui là, ou encore celui-ci, et puis aussi celle là, entourés de deux cent personnes venues plus ou moins par hasard au parc de la Butte du Chapeau Rouge (!).
Parmi les nombrés invités-surprises-que-ça-fait-plaisir-de-les-voir -Yarol P., Morgane I., Pierre G…., une bande d'individus échappés de je ne sais quel asile cathodique sont venus en fin de journée pour se faire un peu plaisir. Ils s'appellent Ambre -de Amber and the Dude-, Marine Maiwa, Sacha Page, Gayel et Ramon et nous ont fait quelques titres totalement improvisés dont cette reprise de Lily Allen.
Imaginez-vous assis dans l'herbe entre un paquet de chips et une bouteille de rosé fraîche (l'abus l'alcool est dangereux pour la santé, quoique). Imaginez le soleil avec une petite brise. Et puis imaginez tous les gens que vous appréciez autour de vous. Vous aurez le contexte pour écouter ces 5 minutes de bonne humeur.
Amber&TheDude, Gayel, Marine Maiwa, Ramon Mirabet et Sacha Page – I don't know (Lily Allen cover)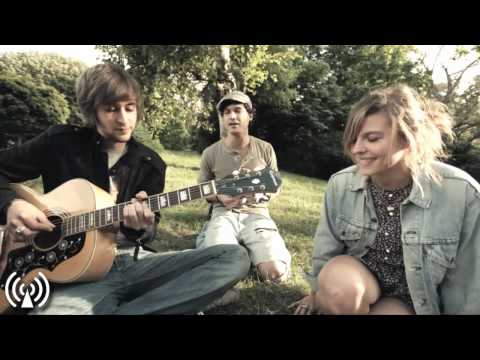 Ramon Mirabet ft. Amber & The Dude – Natural Blues (Moby cover)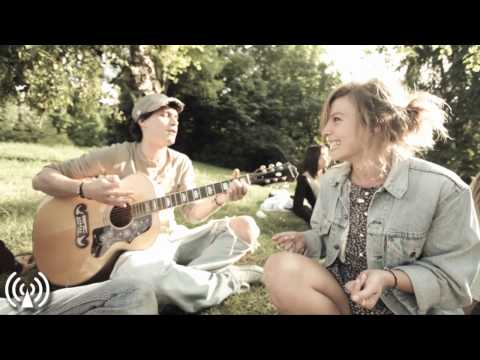 Les videos
Puggy – Eldia – Minor Sailor – Lilly Wood and the Prick – Bertrand Belin – I love my Neighbours – La Maison Tellier – La Fiancée – Michael Clément – Candy Clash – Amber and the Dude – Adanowsky – Gush
Réclame
Le groupe Facebook des Pic-nic We Pop
Remerciements : L'équipe de We Pop
Catégorie :
Sessions
Artiste(s) :
Adanowsky
,
Amber and the Dude
,
Bertrand Belin
,
Candy Clash
,
eldIA
,
Gayel
,
Gush
,
I Love My Neighbours
,
La Fiancée
,
La Maison Tellier
,
Lilly Wood and The Prick
,
Marine Maiwa
,
Michael Clément
,
Minor Sailor
,
Puggy
,
Ramon Mirabet
,
Sacha Page
Evenement(s) :
Pic-Nic We Pop