And So I Watch You From Afar à la Maroquinerie
En novembre dernier, le concert de And So I Watch You From Afar avait été reporté. Il a donc fallu attendre presque un an – depuis leur Nouveau Casino – pour revoir les Nord-Irlandais en France. Mais c'était pour mieux apprécier le nouvel album, fraîchement paru : All Hail Bright Future.
Comme son nom l'indique, c'est un album lumineux, étonnant pour un style aussi expérimental, ce qui fait de And So I Watch You From Afar le groupe le plus accessible de tout le label Sargent House – qui héberge notamment Omar Rodriguez-Lopez.
Pour en avoir le cœur net, Le Transistor a emmené une néophyte au concert. Verdict : « ils sont bons, ils ont réussi à m'emmener sur un terrain qui m'est pas du tout familier ».
And So I Watch You From Afar démarre le concert sur 'Eunoia' qui monte comme une symphonie pour une explosion des plus réjouissantes en gigue irlandaise. Ils enchaînent sur le fracassant 'Big Thinks Do Remarkable' qui prend des airs d'exutoire salvateur, avant qu'une espiègle 'Ambulance' ne débarque. Difficile de scander le nom de ce groupe et pourtant, c'est pas l'envie qui manque.
Le temps d'un 'BEAUTIFULUNIVERSEMASTERCHAMPION' on repart pour le grand huit émotionnel de Gangs, le public se retrouve alors baladé au son de l'épopée musicale intense, puis violemment projeté sur 'Gang (starting never stopping)' par le batteur qui s'en paie une tranche sur des percussions subtropicales. Aucune question ne se pose, l'imagination ne recherche rien, And So I Watch You From Afar libère simplement l'esprit.
Enfin, une gentille furie s'empare de la fosse sur 'S for Salamander', avec ses puissants passages metal. Le groupe n'a peur de rien, chaque influence est assumée, comme l'apparition des flûtes sur 'Mend and Make Safe' ou les envies de samba de 'The Stay Golden'. Le math rock reprend le dessus sur 'Search :Party :Animal' pour finir à chanter en chœur sur 'Don't Waste Time Doing Things You Hate', véritable hymne à la joie.
Le rappel sera une réelle communion, avec des slams, des passages planants presque inquiétants, et un final sur 'The Voiceless' très prenant. On ressort chargés d'un courage : à les entendre, tout est possible.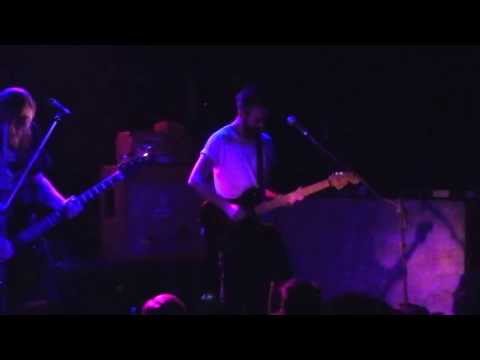 Réclame
All Hail Bright Future, le troisième album de And So I Watch You From Afar, est paru chez Differ-Ant.
And So I Watch You From Afar seront au festival Benicassim et à ArcTanGent 2013.
Lire l'interview d'Omar Rodriguez-Lopez de The Mars Volta
Remerciements : Laure (Alias)
Catégorie :
A la une
,
Concerts
Artiste(s) :
And So I Watch You From Afar
Salle(s) :
Maroquinerie
Production(s) :
Alias
,
Differ-Ant
Ville(s) :
Paris